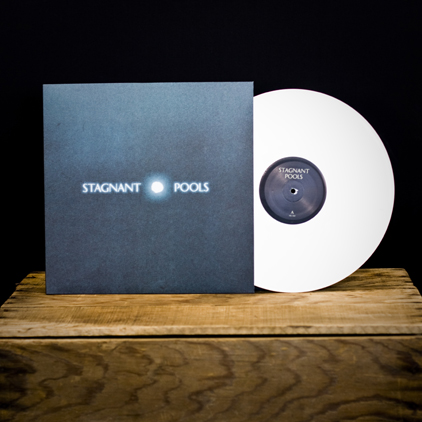 Stagnant Pools - Temporary Room - Out Now!
Posted 08/07/2012
HAPPY RELEASE DAY! The new album from Stagnant Pools, Temporary Room, is officially out today! The album is available on CD, LP (white vinyl), and MP3 formats at your favorite local record shop, or directly through us RIGHT HERE. It's also up on iTunes HERE. Stream the entire thing below!
If you're unfamiliar with Stagnant Pools, the band consists of just two people - brothers Bryan and Douglass Enas. They make music which the Chicago Reader describes as "drone-heavy, slate-gray art-rock that should appeal to fans of Disappears, Joy Division, and Sonic Youth records from back when they were still actually scary."
Pitchfork also had great things to say about their first single, "Dead Sailor." "The band sounds ready to escape something here, as a bucking rhythm and Strokes-like melody peeks through a hovering coal-dust cloud of distorted guitar sustain and reverb."
To support the album's release, Stagnant Pools are hitting the road for the next two months, opening up for Bad Veins, School of Seven Bells, and Maximo Park. Be sure to check out their upcoming tour dates HERE and follow the band on Facebook & Twitter.