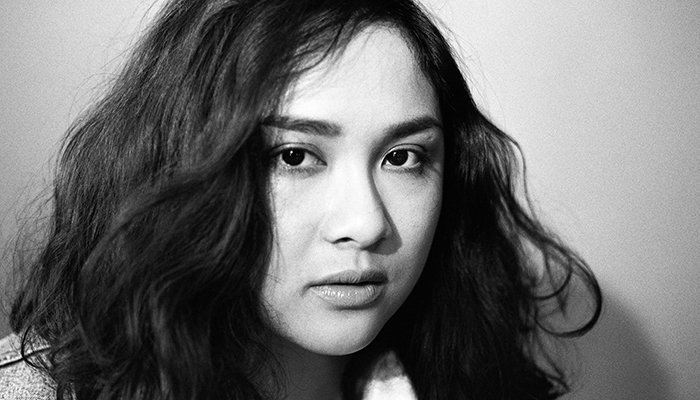 Jay Som shares new song "Hot Bread" via NPR for Amazon's Valentine's Day playlist Love Me, Not
Posted 02/02/2018
Your Friday is about to get even better... Jay Som has premiered a brand new Amazon Original song called "Hot Bread," and you guessed it.. it's totally wonderful. NPR has all the deets on this not-so-lovesick ballad –
"Hot Bread" is featured on Love Me Not, one of two playlists (the other is called Love Me) that Amazon Music has compiled in honor of Valentine's Day. As the titles suggest, each playlist offers a different take on love. But Jay Som's track isn't a gushing ode to romance or a lamentation on lost love; instead, "Hot Bread" deals with tricky, blurry feelings that fall somewhere in between. Jay Som, or Melina Duterte, tells NPR the song is about having a one night stand with a former lover. In the first two lines, she sings, "Will you dance with me, Jen? You won't have to see me leave again."
Listen below and don't miss Jay Som on tour with Japanese Breakfast this month.
Shows are almost entirely SOLD OUT!
02/04 - Los Angeles, CA @ Bootleg Theater @ GIRLSCHOOL
02/15 - Seattle, WA @ Neumos #% [SOLD OUT]
02/16 - Vancouver, BC @ Biltmore Cabaret #% [SOLD OUT]
02/17 - Portland, OR @ Crystal Ballroom @ Sabertooth
02/19 - Reno, NV @ The Holland Project #% [SOLD OUT]
02/21 - San Jose, CA @ The Ritz #%
02/22 - San Francisco, CA @ Gray Area Art & Technology Theater @ Noise Pop #% [SOLD OUT]
02/23 - Fresno, CA @ Strummer's #%
02/24 - Pomona, CA @ The Glass House #% [SOLD OUT]
04/28 - 04/29 - Fort Worth, TX @ Fortress Festival
05/28 - 06/03 - Barcelona, Spain @ Primavera Sound
06/15 - Dublin, Ireland @ Donnybrook Stadium $
07/28 - New York, NY @ Panorama Music @ Arts Festival
# w/ Japanese Breakfast, % w/ Hand Habits, $ w/ The National