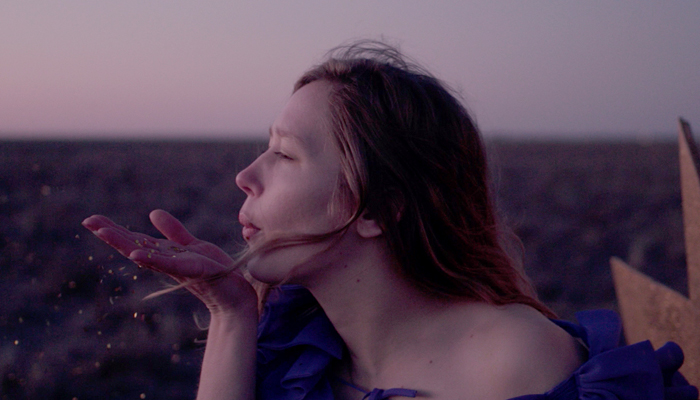 Julia Jacklin premieres new song and video for "Body" on NPR Music
Posted 10/03/2018
Julia Jacklin is here to destroy you bright and early on a Wednesday. Jules has shared the haunting new single "Body", courtesy of NPR: "The Australian singer-songwriter has a knack for packing an emotional punch with her deceptively fragile sound."
Watch the Nick Mckk-directed video below.
"Nick and I drove out to the Hay Plain which is one of my favourite parts of Australia and filmed this clip. We spent about 14 hours in the car, jumping out when something looked beautiful. Whenever I listened to this song I knew the clip had to be a driving one, destination unknown.
The song speaks for itself I think but I'd say it's just a very long and exaggerated sigh. Born from feelings of powerlessness when it comes to the impossible task of representing yourself the way you think is right; personally and professionally. When you feel like everything is for the taking no matter what you do."
Julia Jacklin is playing her final shows with First Aid Kit this week as a warm up run for her new album due early next year. Enjoy this taste of what's to come with JJ –